"Overall, a good experience and my Author Representative was always quickly responsive and never got impatient with me. The final product is something to be proud of. The posters produced for me were high quality. If I write anything anymore with an intent to publish, I will be back. Thank you."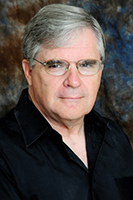 An Air Force brat, Ed Moroney was born in 1949 and attended six elementary schools and three high schools before his family settled in Bowie, Maryland. After a tour of duty in Vietnam, he maintained a Marine Corps Reserve commitment for 43 years, while simultaneously pursuing a career as a police officer with the Prince George County police department. After 27 years on the force, he retired as a patrol sergeant. Moroney holds a BS from the University of Maryland and an MS from Nova University. In his third career, he is a professor at the College of Southern Maryland, coordinating the Criminal Justice curriculum. He presently resides in Huntingtown, Maryland.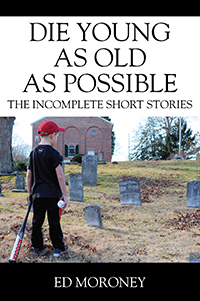 Click for details or to purchase
Book description…
The Best and Worst of Human Nature. A police officer involved in a controversial event is reassigned to a quiet district to avoid attention, but he encounters a ghost who leads him on a high-speed chase. A newspaper article leads a Marine down a complex path of memory toward a deserter who saved his life. A man desperate to prove the existence of God goes searching for a ghost…and finds something he couldn't imagine. A boy on the brink of adolescence is attracted to an eccentric neighbor and struggles to make sense of a scene he accidentally sees. In these stories and more, author Ed Moroney illuminates the shadows of the soul and channels the brilliant light that shines from the human heart. From lonely policemen to brutal men in battle, from the poignant immediacy of small-town life to the insignificance of one person in a crowd, from transcendence to degradation, these beautifully observed tales teach, inspire, surprise, and entertain.