"We're almost at the finish line, and all the staff I have had the pleasure of working with have been professional, skilled, and polite. This has been a wonderful learning process for me, and my novel. Thank you Outskirts!"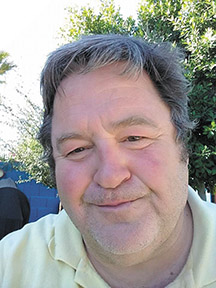 First time author, Tim Gingras, is a U.S. Navy Corpsman veteran. After serving honorably for 4 years during late 1970, and further education, Tim spent many years in Chicago Theaters, performing Stand-up, Film, Commercials, and hosting many Chicago events with City of Chicago. All while having a successful full time career in Banking. After 9/11, Tim pursued work with Federal Government, and spent several months in Iraq War-zone, as civilian contractor during 2004. Tim retired from U.S. Department of Veterans Affairs, after working in all three branches. He lives in Phoenix.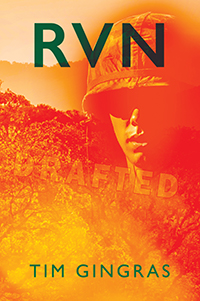 Click for details or to purchase
Book description…
Poignant coming-of-age tale set against the backdrop of the Vietnam War. When 18-year-old Charlie Kinane, from Chicago, is drafted at the height of the Vietnam (RVN) War shortly after high school graduation, he decides to enter the U.S. Navy as a hospital corpsman and pursue Navy pharmacy tech training. Charlie believes this will give him the best chance of avoiding war-zone deployment. His goal is to serve, but also to survive. Charlie receives his orders to join the 3rd Marine Division, at Charlie Med Base, Khe Sahn, Vietnam-a base regularly under heavy attack. His primary function on Charlie Med is to keep track of all medical supplies, including all controlled medications used for wounded Marines, but when Charlie is sent as a corpsman replacement for Marines on an overnight search-and-destroy mission outside the wire, he will come face-to-face with all his fears.