"This is my ninth book with Outskirts Press and my Author Representative is always very professional and knowledgeable. Since I have other manuscripts I want to have published, I am sure I will be working with her again in the near future. She always does a great job!"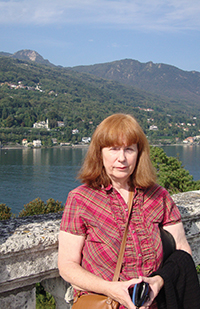 Anne Toole grew up in Williston, South Carolina. She graduated from Anderson Jr. College in Anderson, South Carolina. She is also a graduate of the University of Georgia. Ms. Toole taught first grade for thirty years in Augusta, Georgia. After retiring, Ms. Toole worked part- time teaching ESOL for several years. She also began writing stories about children and animals. Most of the stories are written in verse. She resides in Columbia, South Carolina. Ms. Toole is also the author of Mean Mike, The Bird That Didn't Want To Be A Bird, The Frog That Lost His Croak, A Dog Named Cat, The Crow and the Big Oak Tree, Stan, The Little Turtle, Fat Maxine, Lily Pearl, and The Cat That Was Nothing But Trouble.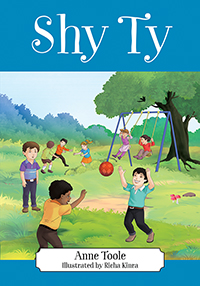 Click for details or to purchase
Book description…
There was a boy named Ty,
who was very shy.
Friends, he had none.
Ty was too scared to talk to anyone.
At times, Ty would cry
because he was so shy.
One day the teacher said a project each child must do.
Ty decided to do something that he knew.
What project did Ty do at school
that the other children thought was really cool?
Did the children want to know more about Ty after what he had done?
Did this help Ty become less shy to everyone?