"My Author Representative did an outstanding job of handling the publishing process from start to finish."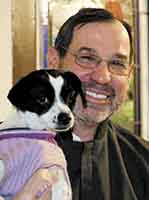 Dr. Chris Alan Foreman writes of his variegated life from the comforts of San Mateo, California. Now retired, he has served as a Peace Corps volunteer, an army officer, a college professor, an African missionary, and a Baptist pastor. An avid traveler, Chris has lived on four continents and toured all fifty states. In his foundational memoir, Forgive Like a Rwandan, Chris writes of love, loss and letting go. He traces his life through 888 tumultuous days, from the tragic death of his first wife in Africa to his joyful second marriage in California.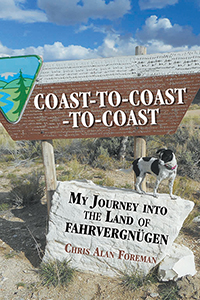 Click for details or to purchase
Book description…
Coast-to-Coast-to-Coast is an introspective travelogue of my twenty-nine-day road trip across the breadth of America accompanied by a rescue dog named Jody and propelled by a pop-up Volkswagen camper. Together we journey into the Land of Fahrvergnügen, that wondrous place of travel joy and driving pleasure. Sightseeing, camping, and contemplation fill the days. Family and friends sweeten the stops. Unfettered, unhurried, and off the leash, dog and man encounter an unscripted adventure around every bend. With the boundless horizon of twenty-five states, the soul is free to wander the outer world and the mind open to explore the inner. What can compare to the bliss of a camper, a dog, and an endless ribbon of American highway?