"I have had a great relationship with Outskirts Press on all five books that I have published with them. I have always been able to have my input followed on the interior format, which has been very important to me. My Author Representative has always been very helpful. I would definitely recommend the services of Outskirts Press to anyone."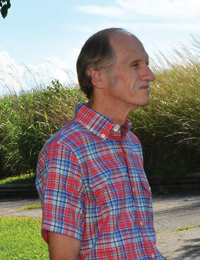 Jim Hunter is the youngest of eleven children and grew up on a farm near the rural, small town of Metamora, Indiana. From an early age, all of the children were expected to help with the farm chores, which consisted of raising a large garden, picking berries, putting up hay, milking cows, raising crops, and anything else that went along with living on a farm. Everything took a back seat to work, but the children always found time to play and establish memories that would stay with them forever. The family farm still survives nearly a hundred years after Jim's grandparents settled there, and his love for the land has led to him owning part of that farm for 45 years and still counting. In addition, he has owned much of the valley surrounding it. Growing up and living with nature in that valley has provided the backdrop and inspiration for much of his writing.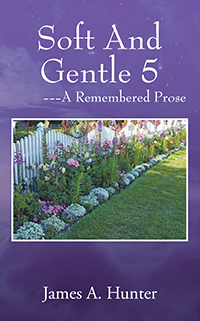 Click for details or to purchase
Book description…
The only questionable thing about putting soft and gentle into your life is its misperception by others. Most of us spend our younger years getting caught up in trying to have it all and do it all. Only after years of life do we begin to recognize what is more important to us. At some point, we begin to shift our priorities around, realizing that many of the dreams that we spent chasing in our younger adulthood will probably never come to fruition. Going to our children's and grandchildren's soccer and basketball games begin to replace the dreams that we once dreamed. It becomes hard to put things in proper perspective. Eventually, we seem to settle into an acceptable routine that most of our friends and family are comfortable with. Unfortunately, we also discover that we are getting older, and time to fulfill dreams and mark things off the bucket list is clicking away too rapidly. This heartfelt collection of prose will mellow the heart as it explores life, love, beauty, nature, happiness, hardships, dreams, and nostalgic memories. Take a break from a busy schedule to enjoy these unique observations, and discover the soft and gentle aspects of life for yourself.