"I am greatly pleased with my published book. My Author Representative was encouraging, supportive, and appropriately challenging when I stalemated. This was my first book, so the insights gained are beneficial should I choose to publish again."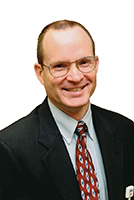 David Fambrough is a graduate of Mobile College, Mobile, AL, and of Southwestern Baptist Theological Seminary, Fort Worth, TX. He is a board certified chaplain, with the Board of Chaplaincy Certification, Inc., an affiliate of the Association of Professional Chaplains. His 30 years of ministry experience have taken him, as a sojouner, into the life crises of others in a hospice and hospitals and into pulpits in Alabama, Texas, and North Carolina. David and Sandra, his wife, currently reside in North Carolina, where he serves as a bi-vocational pastor. In 2018, he retired, as a staff chaplain, from one of the state's largest medical centers. The Darker Side of Hope is his debut book.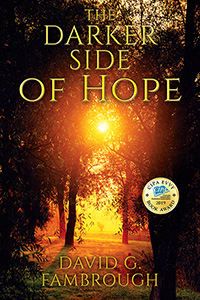 Click for details or to purchase
Book description…
Making Meaning Through Life's Difficult Challenges. The concept of hope is that something better awaits us in the future, so we must trek through the darker side of life until the brighter hope is realized. Discovering a path out of the darkness can be hard work. We aren't always blessed with adequate illumination or insight, and there are both rewards and pitfalls along the way. The Darker Side of Hope offers valuable insights for navigating this journey and gravitating toward the brighter side of HOPE. Are you ready? Let's start walking together!