"I am pleased with my experience with Outskirts Press and I look forward to publishing my next book with the company. My thanks goes out to a very understanding Author Representative who played an instrumental part in getting the book published. She was very helpful, and in ways, I'm sure she cannot imagine. She restored my trust in people. Thank you for helping me. It means a lot."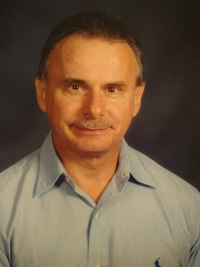 While in college securing a math and science degree, Robert McNally took just about every writing class his curriculum would allow. These classes were instrumental in his dream of one day becoming a writer. He's a likable kind of guy, that enjoys bringing a laugh and smile to the people he meets. Robert has an insatiable passion for science, and the possibilities for time travel. He currently lives in the town of New Bern, NC.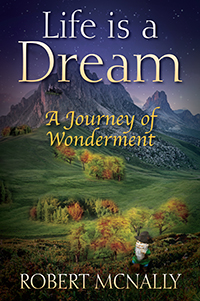 Click for details or to purchase
Book description…
A story about good vs evil locked in a battle where good cannot afford to lose. After two young boys move into their new family home, they quite accidentally discover a passageway to another dimension (Universe). What they don't know, is that on the other side waits a gnome named Nathaniel, who very much wants to contact them to help save his own world from the clutches of a very evil and powerful witch known as Dora. Follow their epic journey across Enchantment, that's filled with seemingly insurmountable dangers every step of the way. They're accompanied on this odyssey with Garth (forest giant), and two small fairies Erin and her loving Aaron of Wilde Forest. Together they must battle their way across Enchantment to the Fabled Mountains, and the Castle of Olde Seth (Blue Wizard). There the malevolent forces of evil can hopefully be put to rest once and for all.