"My first book and the experience was great. My Author Representative was right there with any answers that I needed. A big tip of the hand to my line editor who was a huge help. Would I do it again? I already am, with plans for my next release. I will absolutely use Outskirts Press again, and hope I get the same team. Again, thanks."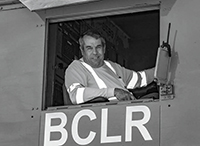 Growing up in rural West Virginia in a small town where the train tracks run down Main Street, Bob Kyle has held several positions throughout his railroad career, including Conductor, Trainmaster, and Engineer, making him uniquely qualified to tell the story of the golden era of railroads.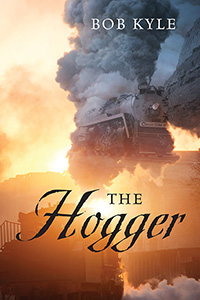 Click for details or to purchase
Book description…
Born into a railroad family in the mountains of West Virginia, Daniel Edwin James decides from an early age to follow in his father's footsteps and become a railroader. Living at the crest of Cranberry Grade, young Dan is fascinated with the trains and especially with the locomotives that pull them. The men gather and watch the passing parade of man and machine doing battle against the mountain. The sound, the exhaust, the steam that envelops the locomotives-all call to the young boy. But it's the guys who run these giant fire-breathing beasts that really capture Dan's imagination. These engineers are called "hoggers," and Dan is determined that one day he, too, will claim this coveted title.