"My experience with the Outskirts Press team was excellent in producing a beautiful children's book. Responses to my questions were always timely and on point. At appropriate times, I was briefed on what to expect at different stages in the publishing process and found this information to be extremely helpful going forward. I never felt alone; my author representative was wonderful. She provided sound advice and effective guidance throughout this journey. There were a couple of times that I could have made a serious mistake in my choice of action and she did not let that happen. I am very grateful to her for her professionalism. Since my book is a children's story, illustrations were crucial. The Illustration Specialist who facilitated the synergy of my detailed scene descriptions with the wonderful artistry of an Outskirts Press illustrator in creating the book's ten illustrations was very helpful ensuring that the images met my approval. I am currently working on a suspense novel and another children's book and look forward to working with Outskirts Press again for both of these books. Thank you Outskirts Press!"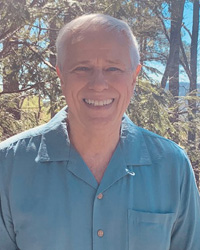 George Yuhasz is a passionate advocate for the preservation and protection of our natural world. A proud father and grandfather, lifelong learner, and world traveler, he especially delights in sharing with children his knowledge and enthusiasm for appreciating the joy and wonder of connecting with nature.George lives in the Blue Ridge Mountains of North Carolina and is currently working on another children's book and a suspense novel.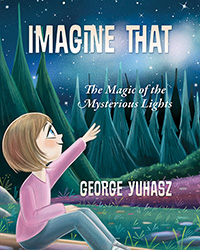 Click for details or to purchase
Book description…
On a night when the sky is full of stars, sometimes there appears light that cannot be explained, even by the smartest astronomers… Evelyn is a little girl who lives with her parents and brother in a house with a big backyard. On nights when the sky is filled with brightly shining stars, she loves to go outside before bed to see the Milky Way and the Big Dipper and dream about the planets. But Evelyn has a secret: She is able to see flashes of light streaking across the night sky that no one else can see. And she'll soon learn that her secret is actually a wonderful gift!