"I was quite pleased and my Publishing Consultant was excellent."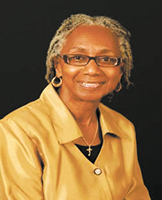 Peggy Callender Clyne is a retired church administrator. She attended the former Barrington College in Rhode Island and holds a Bachelor of Religious Education Degree (BRE) from the former Northeastern Bible Institute, Essex Fells, NJ. Peggy resides in the British Virgin Islands with her husband, Freddie, and their family.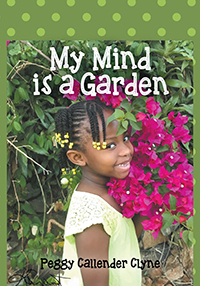 Click for details or to purchase
Book description…
What you plant will grow; what you grow will show! Jaide's grandparents believe that the better we think, the better we live. They are convinced that confident, creative and purposeful lives are the result of corresponding thoughts. In "My Mind is a Garden", Pop-Pop and Granny refer to Jaide's mind as a "garden," and her thoughts as "seeds." Consequently, they encourage young Jaide to plant Bible-based "thought-seeds" in her "mind-garden" promising their granddaughter: "What you plant will grow; what you grow will show." With an air of sophistication, coupled with child-like trust, Jaide plants God's words in her "mind-garden." When God's words are the "seeds" planted in their minds, our children will have the benefit of a purposeful life, plus the privilege of a personal relationship with their Creator.