"The personnel with Outskirts Press were very professional, cordial, and timely in their responses. It was a pleasure working with them."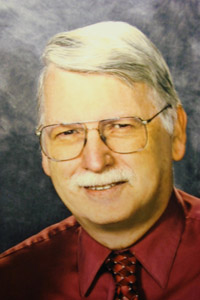 Robert Oman wrote The Closed Door (Which Side Will You Be On) out of a growing concern about the decline in the moral fabric of this country and the disappearance of the "fear of the Lord" from the Christian landscape. We are in the "latter days" and the Bible specifically states that Christians are not to be deceived by societal influences. Robert and his wife reside near Sunbury, Ohio. They have two grown sons, four grandchildren and three great grandchildren.
Click for details or to purchase
Book description…
Understanding end-time prophetic scriptures can be frustrating since not all the related information is presented in one place in the Bible nor is it presented in an easily understood chronological order. The Closed Door (Which Side Will You Be On) is an attempt to take the reader on a step-by-step journey through the myriad of end-time prophetic scriptures that are presented in a definitive chronological order. This journey will show the inter-relationship of such major future events as the disappearance of nearly two billion people, the formation of three future geopolitical alliances, the ancient religion that will be integral with Mystery Babylon, and the three invasions of Israel. This journey will also delve into the numerous realms of God's creation (past, present and future) and include a description of three eternal people groups and three eternal realms. The specific eternal people group that you will be in will determine the specific realm where you will spend eternity. The life choices that you make this side of the grave will have eternal consequences. Where will you spend eternity? Before life's door closes, I pray that you will choose wisely – and soon!