"Lisa was able to help me with everything satisfactorily."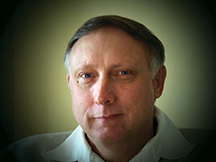 Jeff Green is a United States Marine Corps veteran. He also happens to be an author and patent holder, with a master's degree in management from Indiana Wesleyan University. He and his family reside in Indiana, where he still works as a senior manager for an aerospace company.
Click for details or to purchase
Book description…
By the Way, I Quit! These five simple words are often thought about, but almost never carried out! That is, until Jeff Green shows up. Yes, he is back and has decided, once again, to pick on family, friends, and coworkers in this hilarious new release. He handles everyday scenarios in that truly flexible manner all Marines are known for. (Uh, not!) Three guesses, what's for dinner? If baked ostrich, fried rings of squid, and frog legs are not the first things that come to mind, you obviously have not eaten with Jeff. Jeff describes the pitfalls of him having a good time. Common accessories like campers, boats, cars, and ladders add more opportunities for personal destruction-and a good laugh. Jeff learns about working in an "agile" environment. "What do you mean, I don't have a desk?" Take a stubborn Marine, drop him into the modern agile office and expect him not to take prisoners. It just doesn't get any better than this. Every story is based on real-life situations, driving one certain gentleman to the ultimate decision to retire from it all. Only, with his twisted sense of humor, Jeff is sure to leave you shaking your head and hoping he sticks around to give you just a little more.