"This is my third book with Outskirts Press and like the first two thing went exceptional. My representative Lisa was on top of her game as usual. Her knowledge and understanding of the process is outstanding but what I really like about her is that she ask question to ensure I am understanding the process and getting across what I need to get across. Huge kudos to the editing group, cover design and cover scriber group, once again they took me to another level. I will be reaching out to Lisa again to help me get started on another book."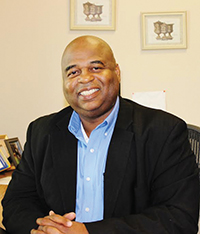 Rodney D. Brooks, co-founder of What If? Just A.S.K., is the president of Brothers Brooks Vision 2 Mission LLC. He has been a church officer for over 15 years and a Sunday school teacher for over 25 years. In the private sector, Rodney has more than 30 years of Human Resources and Operations leadership experience in various Fortune 100 and 500 companies.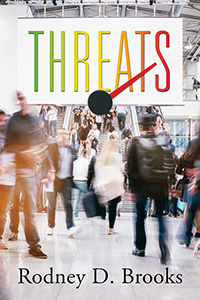 Click for details or to purchase
Book description…
There is one constant that reaches across relationships, religion, race, politics, the news, business, world affairs, and medicine-and this common thread is called a threat. A threat can strike fear, motivate, inspire change, crush, and rally people to do and act in ways that are not always predictable. Animals respond to threats physically, through noises, chemical releases, and physical changes in the body, driving a behavioral change in the animal. People who feel threatened are often driven toward action. So…are threats good or bad? Are they needed to drive certain behaviors? Are we stagnant or complacent without threats? Are we lawless without threats? Do we plan our lives around the promises of the future or around threats toward the future? Are our future and hopes dashed and drowned out by uncertainty and anxiety? One has to wonder if threats are essential to sustaining continual progress by mankind. Learn how the various sectors of society are affected by threats in this unique and thought-provoking study.