"The entire team gave their best so my book could be published and I am grateful."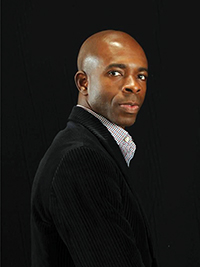 Victor Effah graduated from Asokore Teacher Training College with a certificate in Education and Child Psychology and a Teacher Certification A from Cape Coast University Accreditation Board, Ghana, West Africa. In 2002, he co-founded Teen Educators' Guild, a nonprofit organization in Ghana, with the mission of educating teenagers to think independently and to avoid negative peer pressures. In 2016, he formed a partnership with PETYEB Business Group, a Dubai-Ghana shipping group, where he currently serves as a venture capitalist and a board member. Today, Victor is a co-manager of a Walmart Super Center in Atlanta, Georgia.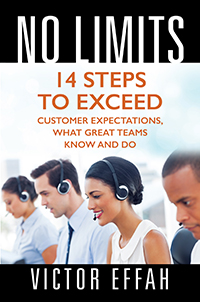 Click for details or to purchase
Book description…
When I was a boy of 14, my father was so ignorant, I could hardly stand to have the old man around. But when I got to be 21, I was astonished at how much he had learned in seven years. —Mark Twain. Many employees do not see the big picture. While leadership is focusing on growth, development, innovation, and great customer service, team members are thinking solely of their wages. This book bridges the gap and makes career growth possible. Even if you've never considered yourself a leader, No Limits will guide you to new heights. It's not talent and it's not knowledge that will help you rise to the top: It's quality service, above and beyond, that will help you reach new goals. Whether you're already in a leadership position or you're a brand-new team member, No Limits can have a significant impact on your career!