"I started the search for a publisher and found Outskirts Press. I compared Outskirts Press to other providers and decided that the Ultimate Package from Outskirts Press would be perfect to publish my first book. The team at Outskirts Press took me through the process and provided options so that my book was readily accessible in paperback, Kindle and Nook formats by the end of August 2017. Readers interested in purchasing my book are able to obtain my book in the format that is best for them. They can also provide reviews of the book so that other potential buyers can review before purchasing."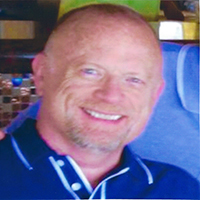 Michael David Baswell was born in Fort Payne, AL. He was raised in Cullman, AL, where he graduated from Cullman High School. He is a graduate of The University of Alabama with a Bachelor of Science Degree in Commerce and Business Administration. This is Michael's first experience with publishing his writing. The stories are based on actual experiences Michael had while growing up and living in Alabama and the South. He currently lives in Birmingham, AL with his spouse and with…Miss T, their aging Cockatiel.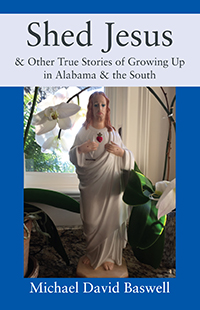 Click for details or to purchase
Book description…
Growing Up Southern. This is a collection of stories that occurred while I was growing up and living in Alabama and the Southeast. We began by retelling these stories at my parent's 50th wedding anniversary party in 2005. Some of the other stories have occurred since that event. Some are just my thoughts about life in general. It is important to note that the people in these stories are mostly my friends, family and relatives. All are loved and adored. I want to be really clear about that. My intent is not to poke fun at anyone but to embrace those crazy odd things that occurred in my life. Some of my recollections may not be absolutely 100% accurate but they are as I remember and treasure them. I hope you will enjoy and relate to these events. I am sure they are not unique. We all have crazy events that happen to us. They help form the history of our lives. It is how we react to these events that set us apart. I continue to choose to try and find the humor in each situation embracing and enjoying it. Getting "ill" as we call it in the South or mad over crazy things we can't control only hurts us. We are instructed to love and forgive.