"Lisa was outstanding. She made everything so easy for me. Whenever I became confused, or when I made a mistake by not following directions, Lisa assisted and guided me in the right direction. She is great at her job! Thanks again."
Reginald has been writing since 1992. His first three fictional murder mystery novels were self-published and titled: The Killer Postman, The Killer Postman (revised edition), and Writer's Block. Reginald has completed a number of unpublished short stories and one screen play for TV.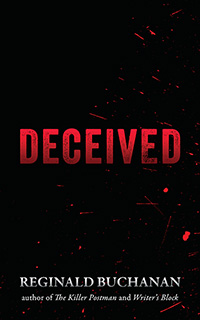 Click for details or to purchase
Book description…
This is a traditional whodunit with a first time and peculiar howdunit. Joan Witherspoon is a vivacious, full of life, and athletic young lady who is a senior at Fall City High School. One evening, after returning home from volleyball practice, she finds her parents dead in their bedroom. Because her parents were heavy smokers and had a history of coronary heart disease, the sheriff and doctor concluded that they'd died from cardiac arrest. Years later, Joan is considered a suspect in the deaths of her parents and a suspect in the death of two other residents of Fall City. Romance, jealousy, lies, greed, deceit and murder evolves around this murder mystery … things are not what they seem to be.