"You exceeded my expectations!"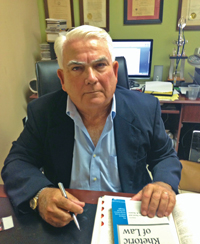 Antonio R. Bazán has practiced Criminal Law for the past 43 years. He initiated his professional career as a solo practitioner successfully representing a considerable number of murder cases. One of his closing arguments on behalf of a defendant was permanently included in Jacob Stein's book "Closing Argument, The Art and The Law" as a "Specimen of Eloquence." For the next three decades he worked as a federal prosecutor with the United States Attorney's Office, District of Puerto Rico where he also tried a great number of cases involving violent deaths. In his tenure as a prosecutor he held the positions of Chief, Violent Crimes Unit, Chief, Death Penalty Unit and retired as a Senior Litigation Counsel. He has lectured to students at diverse universities and law schools and provided training to agents at several federal law enforcement agencies and the Puerto Rico Police Department. He was also selected to provide trial practice training to prosecutors in South America. The author is also an accomplished violinist and for several years during the Christmas season, with the help of a U.S. Magistrate and amateur musicians, presented the "Bring A Toy Concert" changing the atrium of the United States District Court into an improvised concert hall to collect quality Christmas presents for orphan children confined at various government institutions.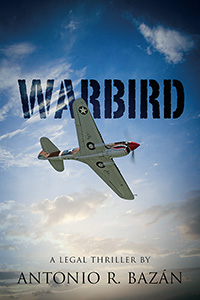 Click for details or to purchase
Book description…
Leopold, a middle age, workaholic prosecutor is sent on a forced vacation after two fellow agents are killed in action during a narcotics interdiction. In the midst of his recovery, he purchases a WW-II fighter aircraft for leisure flying and gets involved in a turbulent, short-lived romantic affair with Rita, a ravishing millionaire. Upon returning home to continue his professional endeavors, his aircraft is reassembled and he aids fellow ICE pilots in a new mission, where an unfortunate mistake leaves him charged with a death penalty eligible offense. Rita returns to his aid, but unwittingly brings Enzo Briganti, Leopold's nemesis, to represent him in trial. To add to the already chaotic situation, Briganti reveals a scandalous conflict of interest, threatening to negatively affect the outcome of the trial.