"This was my second book with Outskirts Press, after going through traditional publishers with my first book in the 1980's. This was another fantastic experience. My author representative, Lisa, was a joy to work with! Her suggestions and recommendations were on-target, timely, and extremely positive! The finished product was improved greatly because of her conscientiousness, thoroughness, and professional insight. She's a '10' in my estimation!"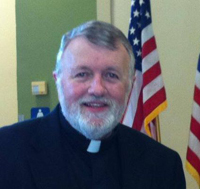 Steve Sellers is a Catholic priest who served twenty-five years as a priest in the Episcopal Church. He is a former investigative newspaper reporter and is the author of "Terror on Highway 59" (1984, Texas Monthly Press) and "Epiklesis: A Spiritual Mystery" (2013, Outskirts Press). His first book was produced by the CBS network into a television movie in 1989: "Terror on Highway 91." He holds two doctoral degrees (DMin and PhD) and teaches comparative religion at the University of Phoenix campuses in Houston. He and his wife Dixie live in Houston.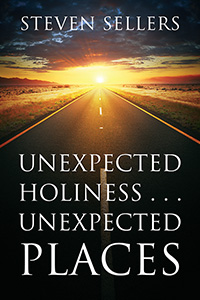 Click for details or to purchase
Book description…
Unexpected Holiness . . . Unexpected Places is a book intended to help the helpers, those who give themselves in the service of others. Those who follow the Risen Lord into the unexpected places in life. Those who walk into the lives of others when everyone else is walking out. Unexpected Holiness . . . Unexpected Places follows the simple belief that the Lord Jesus stands eternally between the flames of hell and us. And He invites His believers to do the same for others, especially the poor, the sick, the outcasts, the lonely, the marginalized. But we must learn to pay attention each moment to the Mysterious Stranger who joins us unexpectedly on our journey. When we encounter Him, everything changes. Starting with us.