"I received utmost professionalism, courtesy, and concern. Lisa was of tremendous assistance. I am very grateful for her input and suggestions. Kudus to OP for having such knowledge and wonderful employees in helping authors meeting their needs and goals."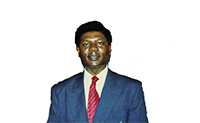 Simón "Paco" Lézaro pasó su carrera profesional como matemático, educador de matemáticas e instructor de escritura. Siempre ha tenido una pasión por escribir poesía. Él ha estado escribiendo la poesía desde sus años de la preadolescencia. La mayoría de sus poemas se centran en los temas del amor, la inspiración y el desarrollo personal. Paco, bajo diferentes nombres de pluma ha auto publicado una serie de libros de poesía, todos escritos en inglés. Entre estas obras se encuentran: The Philosopher's Tears, Smiling Eyes Shine Brighter, The Other Color of Love, Love and Paper Rumors, Love Vibes: From the Heart to the Pen, y Love Light & Freedom Impact. Estas obras se pueden ver y obtener de Amazon.com y otros centros de distribución de libros, así como de Outskirts Press, Inc. Simón "Paco" Lézaro vive actualmente en Palm Coast, Florida.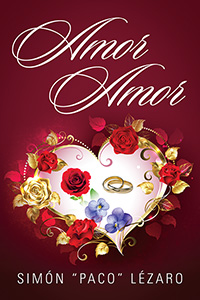 Click for details or to purchase
Book description…
El amor es amistad que habla desde el corazón. La esencia del amor es la tez del espíritu que anima e impregna toda vida. En realidad, el verdadero amor se encuentra dentro del corazón, la mente y el alma, y se irradia como alegría, felicidad, paz, armonía. El deseo de vivir la vida que estábamos destinados a vivir es lo que da sentido al amor verdadero, porque el amor es simplemente el reflejo de vivir nuestras vidas en formas estimulantes, productivas, positivas, revitalizantes, compasivas y humanitarias. A través del uso de muchas imágenes y metáforas, Amor Amor desvela una historia de amor, un viaje experimentado por el escritor; y habla poéticamente al lector en el lenguaje del corazón y del alma, ya que su mensaje irradia y aclara sobre diferentes aspectos del amor apasionado y de la amistad. Así que relájate, lee, reflexiona y aclara tu corazón y tu conciencia de amor experimentando el viaje de Amor Amor.