"After a bad experience with another publisher, Outskirts Press was a welcome light at the end of the proverbial tunnel. Everyone who worked on Trigger was helpful and professional. Thank you."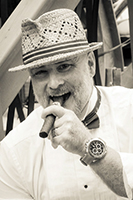 Brian McClure is a husband and father. Brian currently resides in Pennsylvania with his wife of 28 years Emily, Brian has two successful sons, Boomer and CJ. He is a proud veteran of the United States Coast Guard. After a 2012 diagnosis of Parkinson's disease he began to write. Brian, when not writing fiction can be found raising awareness for Young Onsets Parkinson's disease, and enjoying all life has to offer. All thanks be to God. With Him everything is possible.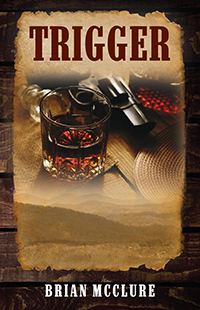 Click for details or to purchase
Book description…
"Hot and muggy… hot and muggy," that's all anyone had to say about that summer day, but if they only knew why the ground rumbled in those North Carolina hills? If they could see the mountains come alive? If they only knew the story of… Trigger! The Moonshine hills of North Carolina hold many secrets, and for every secret there is a story, and for every story there is a hero. Born to make moonshine and raised to destroy It. Trigger's story unfolds in a blaze of buck shot leaving a path of spilled white lightning and failed injustice along the way.