"I'd like to thank the entire team at Outskirts Press for the remarkable job they did in turning a novice writer into a published author. My initial contact set the standard for a collaboration that I will always cherish. I look forward to publishing my next book with Outskirts Press, its already in the works. Please let everyone know that this former Marine Sergeant was moved to tears after re-reading my manuscript in book format. Many thanks to you all."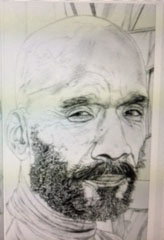 Richmond Lafayette Holton, a former United States Marine, is an artist and writer living in Shaker Heights, Ohio.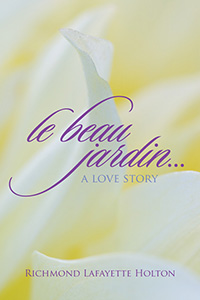 Click for details or to purchase
Book description…
Where Love and Destiny Blossom. Marcella de Marseille: An exquisitely fashionable beauty in her mid thirties, as intelligent as she is loving and generous, Marcella arouses the envy of every woman she meets, and the desire of every man. Her sagacity and determination have raised her nearly-dying family business, Château de Marcel Vineyards, to a household name. But despite her accomplishments, something is missing in her life … Herbert Tempest Remington: Twenty-eight, a college dropout, the handsome and charming Herby is an outsider, longingly watching the privileged class enjoy luxuries he can only dream of. But there is a bright spot in Herby's grey life – the beautiful Marcella, who takes him under her wing and teaches him to move through her world as if he had been born to it. Herby inspires and delights Marcella, and he loves her. But there is more to Herby than meets the eye … Bruno Casiano: A clothing designer with world-class talent, Bruno has been waiting for the right opportunity to break into the world of high fashion. When the stunning Marcella de Marseille takes an interest in his designs, thrilling new possibilities unfold. But conflicts in Bruno's life threaten to ruin his empire even as he builds it … From the dazzle of Chicago's high society to the glamour of Paris fashion; from the sun-drenched beaches of San Juan to the rich heritage of France's wine country, Le beau jardin shows us the beauty of friendship, the dangers that accompany ambition, and the transforming power of true love.