"Lisa was very informative and responded to all of my concerns. I was very impressed with her knowledge and care that she showed my project. She was very personable and I felt comfortable self-publishing for the first time based on her knowledge and experience."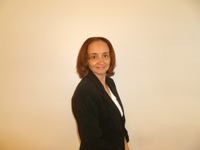 D.L. McLaughlin, MBA, is a healthcare professional, humanitarian, and world traveler who lives in Columbia, South Carolina. In her spare time, she loves writing, painting abstracts and figurative art. The Beautiful Garden, McLaughlin's first novel, is based on real-life experiences in her childhood growing up in Port Chester, New York.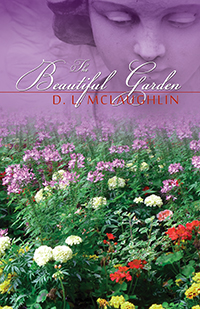 Click for details or to purchase
Book description…
Sylvie is a carefree 12-year-old who is blessed with a special gift-she is able to see angels and sometimes dreams about things that are going to happen. She lives happily with her aunt and uncle while her mother attends nursing school, and it is an idyllic life-that is, until her world is turned upside down. When Sylvie's aunt is diagnosed with cancer, Sylvie tries to adapt to the changes going on around her, but she is consumed by anguish and fear. She struggles to understand her aunt's illness and her own special gift, and she must learn to cope with the fear of knowledge that comes along with it. When her aunt asks her to help create a beautiful garden, Sylvie knows it won't cure her aunt's cancer, but it just might heal their hearts. The Beautiful Garden is an inspirational coming-of-age story-a tale of discovery, tradition, faith, and hope.