"The publishing process with Outskirts was very satisfying. This is my second novel and the representatives I dealt with, Jamie, Jackie and Colleen were very professional."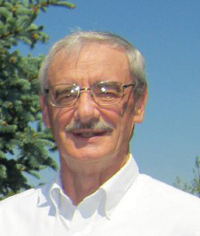 Robert W. Zinnecker is a 55-year veteran of the telecommunications industry. He spent 33 years with CONTEL Corporation, managing operations in Michigan, Missouri, Iowa, Nebraska, Colorado, and New York, prior to leading the New York State Telecommunications Association. He currently operates a consulting service, providing practical management assistance for today's changing world. Bob is a Senior Certified Professional Manager and is a charter member of the Institute of Certified Professional Managers. He is the author of Acquisition, a Christian fictional novel set in the telecommunications industry. He has written numerous articles and devotionals that have been published in religious and business media. Bob has four grown children and eight grandchildren. He and his wife, Elaine, reside in Penfield, New York. To contact the author, e-mail him at rzinnecker@rochester.rr.com or visit him on Facebook and Linkedin.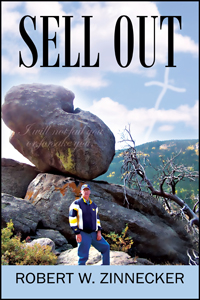 Click for details or to purchase
Book description…
Wilson McCann is a high-powered CEO whose personal priorities were severely out of whack. He lost his company, his mother, his dog and the love of his life. Driven to his knees, he found God. Three years later, the nation's economic deterioration impacts his friends' livelihood, and the investors in his new company threaten to sell out. A national telecommunications firm vies with an unscrupulous hedge fund operator seek to acquire McCann's company, and McCann comes face-to-face with the need to commit totally to his faith and his company – to "sell out" to God and the beautiful woman God has sent to stand beside him. Set against the backdrop of a greed-driven corporate espionage, the potential collapse of the nation's financial system, and misplaced priorities, Sell Out is the compelling story of a man seeking to know what it means to love God with all of his heart, soul, mind and strength.