"I had a very good experience with all the members who helped me in publishing my book. They are professional, warm, friendly and pleasant. The process was enjoyable."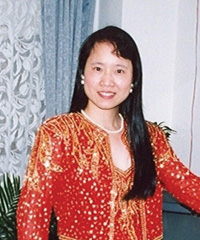 Dr. Lulu Smith is an ordinary Chinese woman with extraordinary life experiences. For love, she gave up her full professorship with tenure in Japan and came to the U.S. to live a simple but happy life. However, her love was suddenly relentlessly destroyed by a drunk driver. Yet she miraculously recovered and regained her happiness.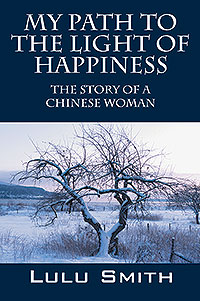 Click for details or to purchase
Book description…
Secrets of Happiness-Love and the Law of Attraction. Life is unpredictable, full of ups and downs, fortune or misfortune. Yet no matter how life changes, the gateways to happiness are always open. When one door of happiness is cruelly closed by accident, illness, or natural disaster, another door of happiness will open sooner or later so long as we strongly desire and want happiness. This is how the Law of Attraction works. Each step, each person, and each happening in my life has helped to pave my path to the light of happiness. May this book help those who are suffering from physical, emotional and mental pains caused by all kinds of catastrophic disasters in life. This book also aims to transmit the light of happiness to those unhappy souls who are living in misery or lost in darkness. The unhappy souls can be those who are trapped in the swamps of failed marriage, or unsuitable jobs, who are tired physically and mentally because of over-stress from chasing after money and fame, who fret over trifles, who are full of hatred and resentment, who are tightly locked by the spiritual shackles they put on themselves, and who suffer from sleepless nights due to lack of peace and serenity.