"I have raved about publishing a book with Outskirts Press with anyone that would listen. Definitely plan on using you again."

Ann Marie Bryant has fulfilled her dreams and success by overcoming her own obstacles. She holds two Masters Degrees and has personally used these techniques to move forward into a teaching career she loves. Ann Marie also speaks and coaches others to fulfill their life's ambition.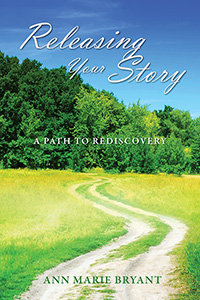 Click for details or to purchase
Book description…
Things happen to us every day but what meaning do we attach to these occurrences? Releasing Your Story looks into these events that have happened in the past yet may still negatively influence your thoughts and actions today. By looking into these events and finding the origin of these limiting beliefs you will have the opportunity to finally free yourself from the thoughts which may be keeping you from truly living a life of joy and happiness.