"Dana is excellent and I will always ask for her assistance. I'm getting ready to submit Bess II and hope that Dana will help. "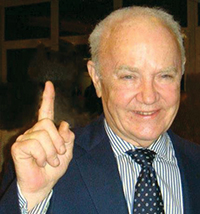 Charles Cranston Jett is a graduate of the US Naval Academy and the Harvard Graduate School of Business. He served in the US Naval Nuclear Submarine Force and has thirty years' experience in the management consulting and executive recruiting world. A native of the Western Dakotas, Mr. Jett is also the author of WANTED: Eight Critical Skills You Need To Succeed; The Doom Loop; Field Studies; and Super Nuke! A Memoir About Life as a Nuclear Submariner and the Contributions of a "Super Nuke" the USS RAY (SSN653) Toward Winning the Cold War.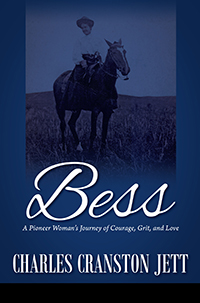 Click for details or to purchase
Book description…
Bess Parker is only 21 years old when she sets out by herself in 1908, leaving the safety of her childhood home for southwestern North Dakota to establish a homestead. And it takes all the strength she can muster to succeed-facing the perils of the vast prairie, making her homestead productive, conquering the dangers of the frontier, flirting with romance, struggling with the emotional needs of her heart and body, and meeting the challenges of life on the prairie. But this unique young woman has a steely determination, and her story is the epitome of courage and grit in a difficult and sometimes cruel time in the history of the west.