"I appreciated Dana's patience as I learned to navigate the system. I never felt like I made a mistake hiring Outskirts. The quality of the printed product far exceeded my expectations. It's a beautiful book."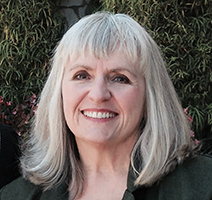 Lauren E. Beale has been an editor and writer for the Los Angeles Times. Like her protagonist, she is a lifelong singer. Her debut novel draws on her experiences volunteering at a local animal shelter and spending vacations in the Sierra Nevadas. But there the similarities end, and fiction takes over.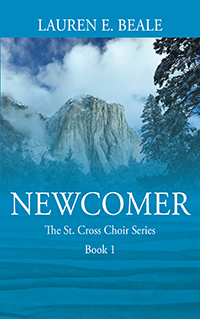 Click for details or to purchase
Book description…
Welcome to the St. Cross Choir. Having left her career as a newspaper reporter, newcomer Harper Henshaw seeks a fresh start in an offbeat mountain town in the rugged Sierra Nevada range. So she settles into the St. Cross church choir to prepare for a performance of Maurice Durufle's Requiem. But illegal pot plantations and the activities of a drug cartel threaten the settlement's seemingly idyllic life just as she starts to find her niche in the community of singers, parishioners and animal lovers.