"Dana's support was excellent. She responded timely and accurately to all of my requests for assistance."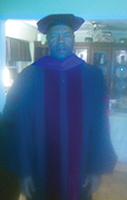 Rodney Alexander (Rod) is a Computer Network Analyst-Trainer at Hutchinson Community College. I have been a DoD Civilian Employee for the last 21 Years, completing the vast majority of my service with the Army in Germany. My last assignment was as a system analyst for the Dept. of Defense (DoD) Joint Interoperability Test Command (JITC) at Ft Huachuca, AZ. Recently I taught online for Anthem College. I received both my Doctorate and Masters in Information Systems/Management from the University of Phoenix. I received my Bachelors Degree, 20 years ago in Criminal Justice from the University of Washington in Seattle. After completing my degree, I became an Army Officer in the Military Police Corps, where I served for nine years. My hobbies are listening to Jazz Music and taking long quiet walks. I am single (never married). I currently live in Tucson, AZ and work at the Army Base Ft Huachuca, AZ. My goals for attending the PhD program are to significantly improve my knowledge of information system organizations and increase my analytical skills.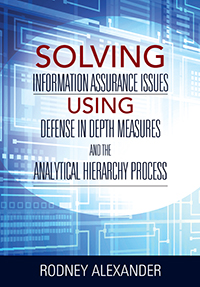 Click for details or to purchase
Book description…
Organizational computing devices are increasingly becoming targets of cyber-attacks, and organizations have become dependent on the safety and security of their computer networks and their organizational computing devices.