"It was a good experience. I would recommend others."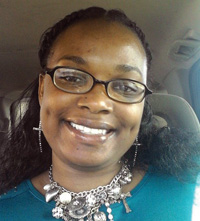 Kay Karter was born in Wilmington, N.C. She's a loving wife and a devoted mother of five beautiful children. Kay also is the CEO of Women with a Heart to Serve Ministry, serving women young and old alike in her community. She realized early on in her life that she was born to impact the earth through love and compassion. She wasn't sure how or where, but she knew it was predestined to happen. As a mother her heart became geared to help empower women through the Living Word of God and His principles. She understands that if you can educate the women; she can nurture her family the way God had ordained her. Through structure, wisdom, love and grace.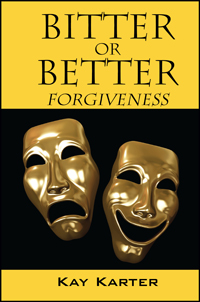 Click for details or to purchase
Book description…
Forgive and Live. Satan's power is in an identity crisis, he wants to tell you who you are and what you don't have to hold you in bondage. This is the first lie he has whispered into your ear. Before the truth can set you free, you have to recognize the lie that has been holding you hostage for this long period of time. Life has dealt you a horrible hand, but that doesn't mean you have to continue to keep playing the same hand and never winning. This is the second lie holding you hostage. Learning how to forgive the people who have dealt you this hand is a life of freedom. There is power in knowing who you are and who you belong too. Once you learn this, you will no longer live a Bitter life, but a Better life to its fullest potential.