"The copies of my book arrived today and looks wonderful. It's everything I hoped it would be. I want to thank you for your help and patience during the publishing process."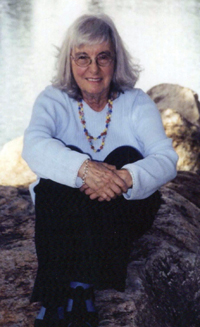 Born in 1928, Eve Bat Shalom and her family escaped in 1939 on the SS Veendam, one of the last ships accepting refugees going to America. She has 3 children and 6 grandchildren and lives in Boulder Colorado with her beloved dog, Fin, and the quiet presence of the cat, Little Bear. With her ever inquiring mind, she reads vociferously and has recently become deeply interested in Sacred Geometry.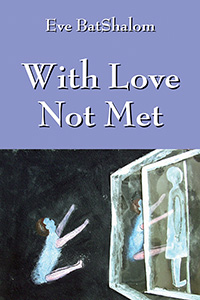 Click for details or to purchase
Book description…
In her 60's, Eve Bat Shalom began the process of recovering memories of her childhood in Nazi Germany in the 30's. The release of these memories tapped into her creativity and she began painting. The walls in every room of her house are now covered with these large canvases. These paintings also provide the illustrations in this book, as well as its companion book, "From This Incredible Dot." "With Love Not Met," Eve expands on chronicling her childhood experiences and takes us through to the transformations which have allowed her to become, as she says, "more than a Holocaust survivor" to a deep gratitude to the Universe for giving her Life.