"I am so pleased with Outskirts Press. You made my publishing experience so pleasant. I received my first royalty check two days ago. I plan to publish my next book with your company. Thanks."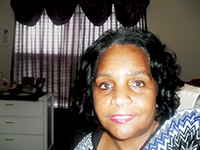 Joann Grantling Braswell is a retired educator whose dedicated career was recognized with two Educator of the Year awards. She was also nominated twice for the McKibben Lane Award, and appeared multiple times in Who's Who Among America's Teachers. Her poem "When I Look in the Mirror" appeared in the county's Handbook for Middle School Parents.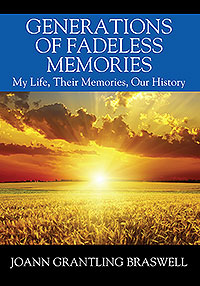 Click for details or to purchase
Book description…
As Times Change, Women's Courage Stays the Same. Three generations of mothers and daughters come vividly to life in this extraordinary family memoir, which captures and explores the experiences of women who stood up bravely to the sometimes nearly intolerable tragedies…and who survived to give life to the women after them. You might think that life in the early 1900s was very different from life today, but as you read, you'll see that hope and heartache, duty and desire, courage and compassion have stayed the same over the past century, though the era in which events occur dictates the protocol for expressing these common experiences. You'll meet Cora, who carried an intolerable secret; Ethel, whose marriage fell apart in ways she could not have imagined; Joann, whose lifelong fear was mirrored in the terrible experience she had to face. Visceral, unforgettable, and deeply important, Generations of Fadeless Memories bears witness not only to the extraordinary women of one family, but to the forces of social, racial, and gender equality in the 20th century.