"Dana is great — a pro, easy to work with, responsive. I had a difficult time with some pieces of the process, and Dana was always there to help. Thanks for a great experience."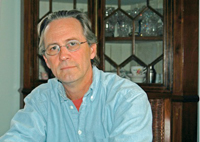 W.A. Smith was born in Charleston, South Carolina, attended schools in Charleston, and graduated from the University of Virginia in Charlottesville. He received his M.A. from San Francisco State University. His work has appeared in a variety of literary venues including Aura, Berkeley Fiction Review, Cimarron Review, Crucible, Five Fingers Review, New England Review, and Algonquin Books' New Stories From the South, The Year's Best. His first novel, A History of the World, and a collection of stories, His Last Nine Words, are available on Amazon. He lives in New Jersey with his wife, their four children, Brutus the dog and Violet the (slightly demented) cat.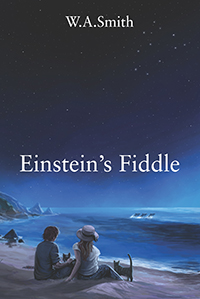 Click for details or to purchase
Book description…
What kind of man leaves the infant son he loves on a doorstep in a strange town and drives away? With its present set in the summer of 1985 and its past reaching from 1950 to 1974, Einstein's Fiddle is a dramatic examination of Davy Calhoun's journey from home to the far country and back. The language and landscape of the novel vary between the existential and familial, tragic and comic, as the non-linear narrative – by turns realistic, lyrical, magical – focuses fearlessly on Davy's fall, dishonor and redemption.