"My publishing experience with Outskirts Press was superb! They published my memoir, Pigtails and Pigweed, from start to finish within seven weeks, and I am absolutely delighted with the end result. I will definitely use Outskirts Press to publish my next book."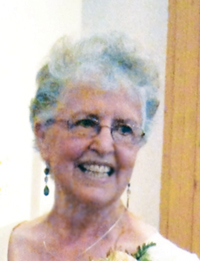 Iris Maria Goebel grew up on a farm in Central Alberta, Canada. She and her husband now live on a farm in Michigan, and they have been blessed with many children, grandchildren, and great-grandchildren.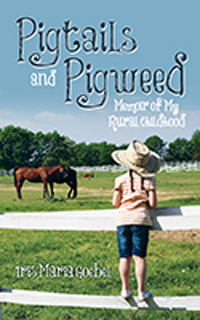 Click for details or to purchase
Book description…
In Iris Goebel's touching and entertaining memoir, discover what it was like to grow up at the end of an era when most farmhouses had no electricity, no indoor plumbing, and no telephones-an era when most farmers were still using horses to farm their land, and there were no modern conveniences. Iris grew up during and after the Great Depression. Life was busy and hard in these years, and money was scarce for most everyone-it was a time when neighbors helped neighbors, and families turned to their community for support. Iris and her family faced many challenges and a near-death experience, but she also recounts some of the embarrassing and humorous moments that come from growing up on a farm and attending one-room country schools. Many wonderful memories, indeed!