"My author representative was a life-saver for me. She answered each and every one of my endless questions in a very timely manner, usually on the same day–even on the weekend. Thank you Sara!"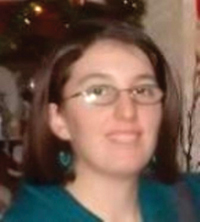 Gina Marie Stanish was born in 1986 at the Women's Medical College of Pennsylvania. She attended St. Martha Grade School, Archbishop Ryan High School, and Holy Family University. On May 18, 2010 she graduated as a member of Lambda Pi Eta, the Communications Honor Society and received a Bachelor of the Arts degree in Communications/Journalism. Her first poem was published in Knock, Knock… Prayers for Young Adolescents when she was in eighth grade and her second poem was published in Collected Whispers: Editor's Choice Series by the International Society of Poetry in 2008. Gina is very excited to be writing her first book and the possibility of sharing the work that she has spent the past 10 years creating with the rest of the world.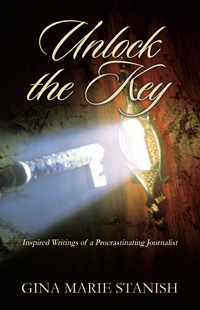 Click for details or to purchase
Book description…
Unlock the Key is a collection of stories (told through poetry and each with their own unique introduction) inspired by actual events, pictures, ideas, feelings, and people that were, are, and always will be a very special part of my heart.