"Enjoyed this journey!"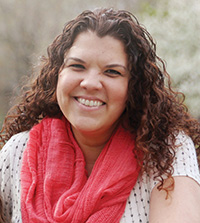 Melissa Brown is a six-time award winning Maestro Kindermusik educator. She teaches music to over one hundred students a week. When she's not teaching, she enjoys spending time with her husband and their beautiful daughter. Writing children's books has been a hobby since she was twelve. A portion of her royalties from this book will be donated to The Pacer Center, a bullying prevention center for children and teens.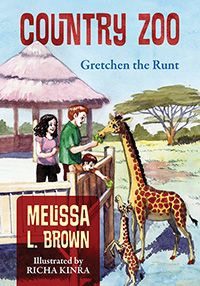 Click for details or to purchase
Book description…
In the heart of Kentucky, where the grass is blue, there is a country zoo. In this zoo is a runt of a giraffe named Gretchen. Gretchen doesn't like being so small. She can't reach the tastiest leaves to eat or play games that the big animals play. When she grows bigger than the other giraffes, new sets of problems arise and she wishes she were small again. Gretchen tries to shrink her neck with a rock, but it only gives her a headache. Growing up is hard and children will laugh watching Gretchen grow accustomed to her new size. Gretchen learns to love herself just the way she is, and we can't help but fall in love with her as well in this adorable picture book.