"My publishing journey with Outskirts Press was simply amazing! Every step of the way Jamie, my author's Rep was there with a ready answer to my questions, no matter what time I reach out to her. After my book was finally published I received a form that I wasn't able to fax back to the number that was provided and guess who I reach out to? Yes, My author's Rep and sure enough she provided a solution. I am almost finished with my sequel to Made on Purpose and can't wait to take the journey again with Outskirts Press. Kudos to you guys."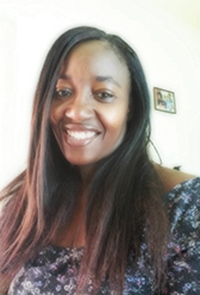 Gloria Edwards was born in Hanover, Jamaica, grew up in Hanover, and spent her early adulthood in Kingston, Jamaica. It was during her time in Kingston, Jamaica, while away from close family and friends that Gloria started writing. During those years her myriad emotions were written in poetic form. She made an attempt to publish her poems but was discouraged by the only known publishing house in Kingston, Jamaica, at the time, being told that poetry was not doing well in Jamaica. Her work was later partially destroyed by a fire which ravished her grandmother's house in 2009. Her first book Made On Purpose was published in 2017.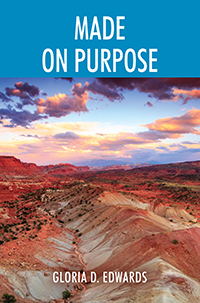 Click for details or to purchase
Book description…
Your struggles, Your setbacks, Your circumstances are designed for a specific purpose. Embrace them and watch God work wonders through your life. Joseph was loved and pampered by his father, to the point where his special treatment created friction in the home. Jealousy eventually drove his brothers to sell him into slavery, but Joseph continued to dream big dreams, and later became the first prime minister of Egypt. David was disregarded by his older brothers and was given the lowly task of taking care of his father's sheep, alone in the wilderness, but his 'alone-ness' helped him develop a relationship with the Designer, and when God wanted a king, He sent Samuel to anoint David, though he was but a youth. Sarah was a beautiful woman but she was barren, and in her culture that was a curse. In time, God visited her and promise that she would bear a son. Years passed and Sarah became discouraged and advised her husband to get another woman pregnant, but even after she was past the age of childbearing God kept His word, and through her the nation of Israel was born. Ruth came from a tribe that was greatly despised, and thought that she could change her circumstances by marrying a Levi, but her husband died young, leaving her with nothing. The opportunity came and she left her homeland, and one who was despised, became the mother of the kingly lineage of the King of Kings. Moses was born at a time when his people were enslaved and every male child that was born was to be thrown in the river, but the very thing that was meant for his destruction became the vehicle for the deliverance of not only his family, but an entire nation.