"As a first time author, I did not know what to expect or what kind of issues I'd be encountering trying to publish my book. After doing some research, I chose Outskirts Press and it was unquestionably the best decision I could have made. From the beginning, and all throughout the process, everyone was so helpful and dedicated to making my book successful. Your representatives answered every question, solved every concern and made the publishing of Men Of Principle a simple and completely wonderful experience. Thank you all so very much. It was a pleasure dealing with such a supportive staff and a company that delivers what it promises. I highly recommend Outskirts Press to anyone contemplating publishing their work."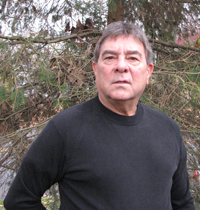 John Packes was born and raised in The Bronx, New York. He and his brother and two sisters grew up with the guidance of parents who believed in The Golden Rule. After earning his Bachelor of Science degree in Business Administration from St. John's University, he started his own business, and then went into the aviation industry. He is now semi-retired, living in Hawthorne, New York with his wife Patty, and their pug dog Louie.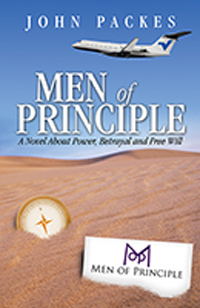 Click for details or to purchase
Book description…
For some people, having it all is never enough. Salem Prescott "Buzz" Williamson III, Chairman and CEO of The Vantage Holding Group, can't understand how to limit his ambitions. He might have been born with better instincts, but his belief in The Golden Rule crumbled after the tragic death of his beautiful younger sister, Patricia Marie. Without her to serve as his moral compass, Salem has become increasingly skewed and misguided, concerned only with stroking his ego and acquiring worldly goods. This miserable and selfish power-monger, with his blatant disregard for the feelings and dignity of his fellow man, is in desperate need of salvation…but he doesn't know it. Soon, he will be given the opportunity to choose whether he wants to be saved, or continue on the road to perdition. Extraordinary circumstances will intervene to present Salem with his final chance…will he reconsider his vile behavior to mankind, or will a new opportunity for exceptional profit draw him deeper into his vile life as an ego-driven business tycoon? He must choose carefully, for not even his boundless resources will allow him to circumvent his fate.