"My experience with Outskirts Press has been phenomenal. Through each step of the process each of my representatives exhibited patience and expertise. I would certainly like to say, "job well done to Jerry, Gwen and Heidi for their outstanding display of professionalism and above all the personalized care that I needed and received. I am in the process of writing my next book… this would not be possible if I had not received the guidance and support from my team at Outskirt's Press. Thank you and I look forward to publishing again soon!"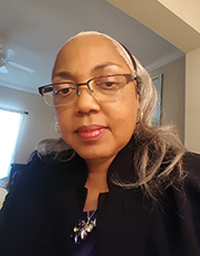 Violetra C. Ward is a born again Christian woman who dedicated her life to Christ at the age of 14. She began public speaking at the age of 17 at the National Baptist Convention as the youth president of the East Florida and Bethany Baptist Association. As a biblical scholar, she is a member of Julington Baptist Church and serves in the capacities of: Sunday School Teacher, Church Training Coordinator and Dean of the Church Bible College. Violetra is a native of Jacksonville, Florida; the mother of one son and two beautiful grandchildren. As an educator and principal for over 32 years, she received her Bachelor's Degree from the University of Tampa and Master of Arts from Jacksonville University. She believes with her entire being that God has anointed her to teach and write in the format of small inspirational messages; prayerfully, these messages will provide spiritual growth and development for some; and ultimately lead others who do not know Christ Jesus, to his love, peace and eternal salvation.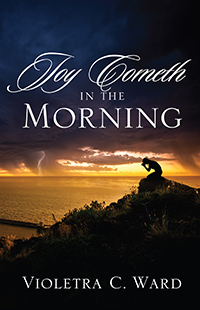 Click for details or to purchase
Book description…
"Walking through life's storms with confidence in God…" No one ever promised that life would be plain and simple. Psalm 30:5 states: "For his anger endureth but a moment; in his favor is life: weeping may endure for a night, but joy cometh in the morning." We can often encounter some devastating life challenges such as anxieties, debilitating and critical illnesses, broken relationships, deaths of loved ones and financial losses, to just name a few; but there is hope in what can appear to be extremely dark and dismal situations that we face; we can walk through life's storms with confidence in our great and mighty God. Joy Cometh in the Morning is a compilation of inspirational messages that will bring hope, peace and comfort in the midst of your storms. Confidence, trust and deliverance in God will come through as you read each message. Always remember that we walk by faith and not by sight. God is able; he is the absolute authority in all the circumstances in your life . . . no matter the storm . . . trust in God.