"I just wanted to give a huge thank you for the staff of Outskirts Press. Becoming a published author has been a dream of mine for as long as I can remember but I was always afraid that the process would be too daunting for me to take on. Boy, was I pleasantly surprised! I was patiently guided, step-by-step, from beginning to my release date and still, all my questions have been answered promptly and with the same amount of care as when I first started. I have already recommended Outskirts Press to several aspiring authors. I can't wait to write my next book and partner with OP again!"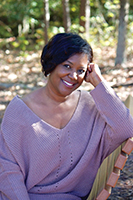 Sherry Hart Houston is a writer, blogger and human resources professional. She has an extensive career in organizational development, employee recognition and engagement. Her website, sherryharthouston.com, attracts readers who share her love of thought-provoking conversations on a variety of interesting topics featuring a Question of the Week. She's an empty-nester who resides in Virginia with her husband, David.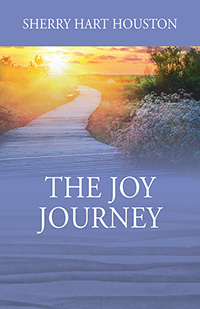 Click for details or to purchase
Book description…
She loved. She lost. She learned. Sandra was a happy lady. Good husband, beautiful kids, dream home, and an interesting career. Still, something beneath her surface was unsettled. Why weren't all the pieces of what should be a perfect puzzle fitting together? Then, on New Year's Day, a day that usually represents a new beginning, one honest, far-too-long buried conversation leads to the end of all that she has come to know. Through a series of emotional highs and lows, she walks a path of self-discovery through the next 12 months of her life, where she meets new friends, discovers a new passion, and uncovers important truths–each step guiding her to the true happiness that was waiting for her on the other side and the opportunity to meet the real Sandra Marie Tiedam.